Activities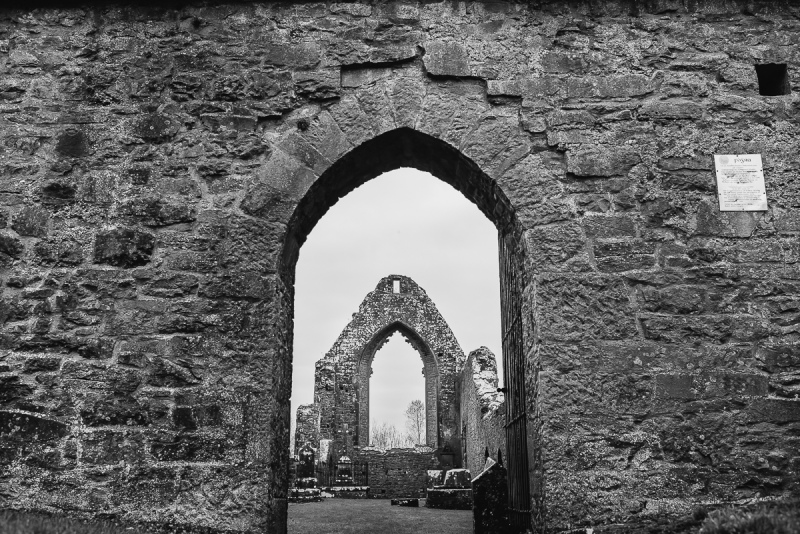 Conveniently located in Irelands Hidden Heartlands, and just over an hour from Galway, Westport, Sligo and Kildare, a 90 minute drive from Dublin and only 50 minutes from Knock Airport, the Abbey Hotel is easily accessible with excellent bus and rail links to all major towns and cities. The Hotel were also County Winners of the prestigious Restaurant Association of Ireland Best Hotel and Best Chef Award in 2019. An RAI Award Winning Hotel.
Follow the Abbey Hotel on Facebook Twitter and Instagram. Contact us 090 6626240 email info@abbeyhotel.ie.

Whether you are arranging a relaxing break away or a business trip, we offer perfect hotel accommodation in the heart of Ireland here in County Roscommon.
Tourism and Activities for Visitors to County Roscommon
For those planning a stay at the 4*Abbey Hotel this year there are ample tourist and visitor attractions. The entire county is stepped in history and folklore, with many castles, stately homes, mythological tombs and ring forts to visit. High Kings, Stately Houses, subterranean mine tours and a jail reputed to have had the only hangwoman in Ireland - Lady Betty - are just a taste of what lies in store when you visit County Roscommon.
Highlights include cruises on the nearby River Shannon, Rathcroghan Visitor Centre Mote Park Forest Walks and Trials, Loughnenane Park, Arigna Mining Experience, Clonalis House, the ancestral home of the O'Connors of Connacht. Strokestown Park House a furnished Georgian Mansion and a must see attraction, whether for individuals, families, educational groups or coach tours.
A tour of the House gives an intimate insight into life in The Big House, upstairs and downstairs. The Irish National Famine Museum tells a different story and highlights the parallels between a tragic chapter of Irish History and contemporary global hunger.
King House Boyle is where you can explore this magnificently restored 18th Century Georgian Mansion and delve into the dramatic episodes of it's history with stories of a tragic Irish romance, cattle raids and great banquets, family feuds, a murder trial.
Derryglad Folk Museum, an award-winning institution is also closeby. There are also many beautiful parks and walkways for families.
For holiday makers wishing to stay active, the area offers horse-riding, golfing at the nearby Roscommon Golf Course an 18 hole course, orienteering and fishing on the nearby River Shannon at Lanesborough only 10 minutes drive.
Roscommon is close to the Ireland Ancient East Trial and the Wild Atlantic Way is an 80 minute drive. For more information on Tourism in the county visit www.visitroscommon.ie.
Please click here to download things to do in Roscommon Brochure
Roswbowl & Upsie Daisies
Family entertainment facility. Consisting of "Upsie Daisie's" - a giant three-tier indoor soft play area, Giant Rainbowwavy Slide, Spiral tube Slide, Ball Pools, Rope Bridges, Swings, Activity Climbs and much more.
Rosbowl Ten-pin Bowling, pool tables, air hockey and games galore. Why not sample a sweet or savoury treat and a cup of freshly ground coffee or a tempting snack from the "Snack Bowl" Restaurant, while watching the kids climb up through the scarecrow's mouth or whizzing down the three lane rainbow wavy-slide!
Web: www.roscommonleisurezone.com
CINEMA C& L PLEX 090 6665333
Orienteering
For groups of 10 and more or for that Team Building Event, we would be delighted to organise orienteering. Must be booked in advance.
Kilrooskey, Co. Roscommon
Horse Riding in Roscommon
Located 5 miles from Roscommon Town along the N63 Mount Cashel Stables is A.I.R.E approved providing lessons, livery, stud and breaking.
Our friendly staff, teaches lessons to suit all levels from 4yr old children to adults and are run 6 days a week, Tuesday to Sunday and generally from 9am onwards. Beginners to advanced riders are welcome and we also cater for large groups, schools and companies. Available are small quiet ponies or large horses. We can also provide trekking / hacking along beautiful quite countr
FOR FURTHER INFORMATION:
Tel: +353 0(86) 327 0984
Web: www.mountcashelstables.com
Roscommon Golf Club
Mote Park¸ Roscommon¸ Roscommon
Roscommon Golf Club is located on rolling pastures adjoining the old Mote Park estate and offers an 18 hole championship course of outstanding merit. The new 6,290 metre course, situated within half a mile of the town, has matured into one of the better parklands courses in Ireland. A par 72 with water hazards on several holes and multi-tiered sand based greens that give excellent surfaces all year round. Roscommon is a popular GUI Venue and has hosted the Irish Seniors Championship (2004) and many Boys & Youths events. The club welcomes green fees and society golf and catering is provided.
FOR FURTHER INFORMATION:
Tel: (0)90 662 6382
Lough Key Forest Park
Zipit
Boda Borg
Once you enter the two-storey Boda Borg only teamwork, ingenuity, trial and error and skills you probably didn't know you have will allow you to progress through its 47 rooms! It contains fun-filled activities, imaginative puzzles and enjoyable tasks but no instructions
Adventure Kingdom
Discover a magical land of exciting activities for children of all ages. The Adventure Play Kingdom is a dynamic, colourful and safe environment that'll keep kids entertained for hours.
The outdoor Adventure Play Kingdom is an enclosed and stimulating play area with towers, slides, climbing frames, roundabouts, swings, puzzles and other innovative play equipment suitable for a variety of ages and abilities.
Web: www.loughkey.ie
Glendeer Farm
Drum, Athlone, Co. Roscommon
Glendeer Pet Farm is a 6 acre open farm with over 50 species of animals and birds, ranging from Llama, emus, ostrich, deer, Vietnamese pot belly pigs, Jacob sheep, goats, donkeys, Scottish highland heifer, jersey cows, ponies, rabbits, guineapigs, puppies etc. We also have pea fowl, Chinese pheasants, and other rare birds and fowl, a coffee shop where we serve light refreshments, a playground with swings, slides, glider swings, and sea-saws, indoor and out door picnic areas, nature walk, and a restored 18 century cottage. Each child receives a little bag of food to feed the animals as they make their way around the farm. Groups catered for by appointment with a guided tour, so very suitable for school tours, scouts, families etc.
FOR FURTHER INFORMATION:
Contact details: +353 (0)90 643 7147
Web: www.glendeer.com
Bay Sports
Hodson Bay, Athlone, Co Roscommon.
Baysports is a water adventure centre on the shores of the majestic Lough Ree. Located only five minutes from Athlone on the N61 the purpose built centre is an ideal location for all types of outdoor fun activity this summer. Its impressive list of activities include sailing, kayaking, Chinese dragon boating, pier jumping, bushcraft, team building and much more.
A new launch of Ireland's largest inflatable water park for even more water based adventure fun. Covering an area of 1400sq meters this new floating water park is a major attraction in the region and provides hours of fun for both children and adults alike. With its climbing towers, water trampolines, water slides and floating icebergs navigating this floating adventure maze is only limited by your personal quest for fun.
FOR FURTHER INFORMATION:
Tel: (0)90 6494801
_________________________________________________________________________________________________
Fishing in the Area
We have plenty of options for the keen fisher, please contact hotel for details.
The Suck Valley Way Walk
The Suck Valley Way Walk is a long distance way marked way walk (signposted) that is on the borders of West Roscommon and East Galway. 60 miles/100 km in length walkers have the option of completing the entire length of this lowland walk or smaller sections. The route offers an attractive and varied countryside and passes over hillsides, through forest, woodlands, bog land and along the banks of the River Suck and its many lakes and through open rural landscape. There is a wide range of historical and archaeological sites on route, including a unique La Tene Stone dating back to the Iron Age. For naturalists and wildlife enthusiasts it is a real haven, offering a rich variety of flora and fauna. FREE pick ups & drop offs service to and from the Walk are available to hotel guests (pre-booking advised if possible).

Further information: Martin Dunne - The Suck Valley Way Walk Mob: 087 2665951 (00 353 87 2665951)
E-mail: suckvalleywalk@hotmail.com Web: www.suckvalleywaywalk.ie
www.visitroscommon.com
SHOPPING: Golden Island & Athlone Town Centre with all the big name brands all under one roof. 20 Minutes drive from Roscommon. www.athlonetowncentre.ie